Romantic Walks In and Around South Manchester
Following on from our recommended romantic walks in North Manchester, it's only fair that we promote the same for the amazing walks south of Manchester.
So, why not blast the cobwebs away and enjoy a walk of your choice where you can chat and get to know each other better. Whether leisurely or a brisk hike, there are plenty of beautiful surroundings to see south of the city centre.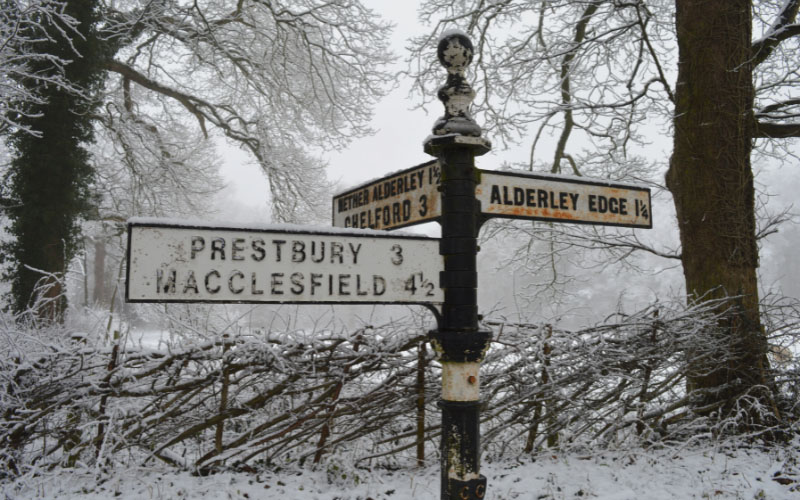 Alderley Edge
Nestled in one of the more affluent areas of Cheshire and less than an hour's drive from the city, Alderley Edge has a legendary history of wizards and knights and The Edge itself is a renowned sandstone ridge with impressive views over Cheshire. You can make your walk as long as you like – the Wizard Walk takes approximately 45 minutes to complete but you can extend this to a longer ramble up to 31⁄2 hours if you wish, click here to view the map.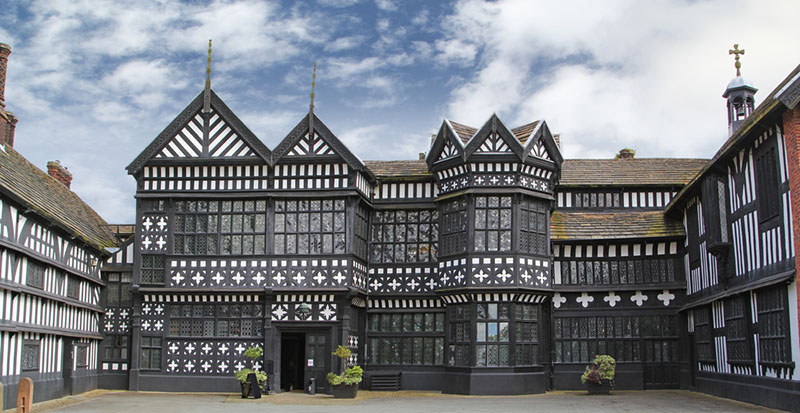 Bramhall Park
Home to the stunning timber-framed Bramall Hall, dating from the 14th century, you'll easily find this park in leafy Bramhall, Stockport. With fairly level and well-maintained routes, you can wander around the landscaped gardens, visit the Hall itself and grab a drink at the Stables Kitchen. There is a brook running through and small lakes, great for feeding the ducks and spotting other wildlife.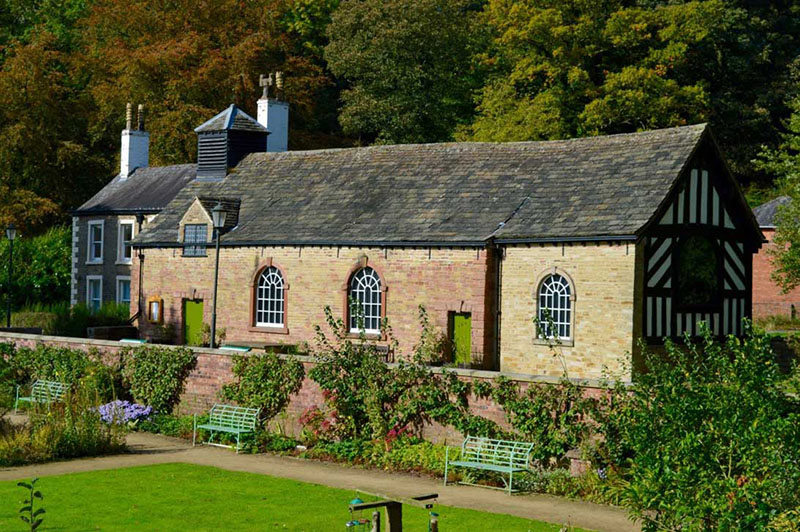 Chadkirk Chapel and Estate
Chadkirk Chapel is an 18th-century chapel situated in Romiley, Stockport, with lots to learn including its association to the 7th-century saint, St Chad. The grounds are ideal for a peaceful stroll, in woodland or along the Peak Forest Canal. The chapel is open on the last Sunday of every month, and you can find refreshments there when open. Both the chapel and the park are free entry.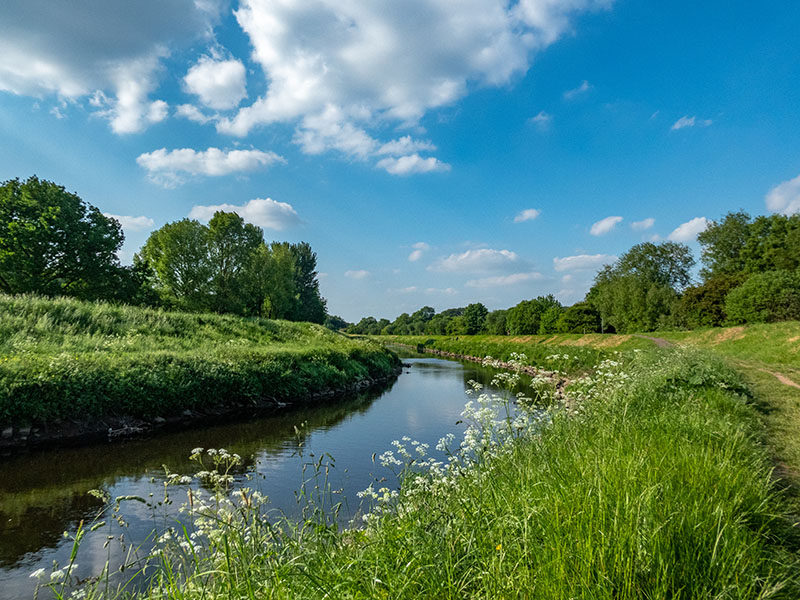 Chorlton Water Park
Found in Chorlton, Manchester, this park is a beautiful and tranquil nature reserve. The paths are easy to walk, and you can stroll around the lake, along the River Mersey and even go further afield to Trafford Water Park and Sale Water Park if you wish. There are plenty of benches to sit and watch the world pass you by. Parking is free and you can share a picnic in the picnic area.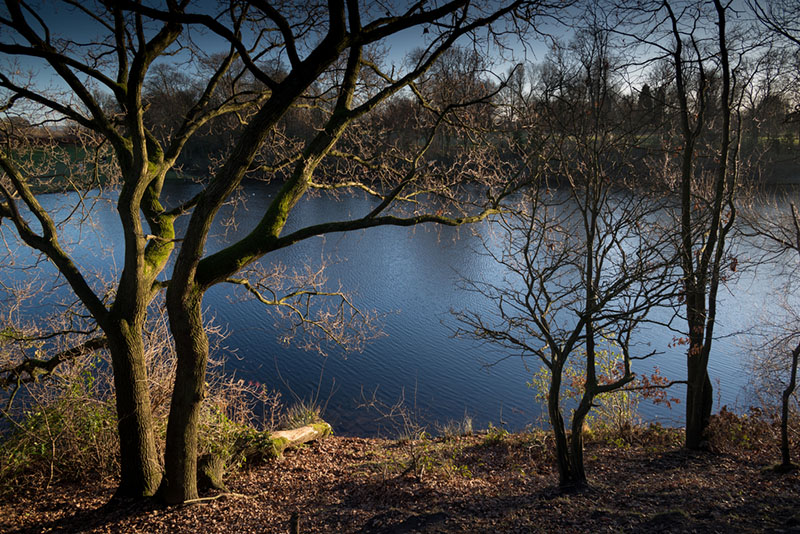 Debdale Park
Just outside the heart of Manchester, in Gorton, is Debdale Park. For somewhere so near to the busy hustle and bustle of the city centre, the 45-acre park is a haven of tranquillity. Easy paths loop around the lake and woodland and you can venture past the Donkey Sanctuary and stroll around Gorton reservoirs. The park also holds a Green Flag Community Award. Fancy a game of tennis? The courts are free to use – enjoy some healthy competition!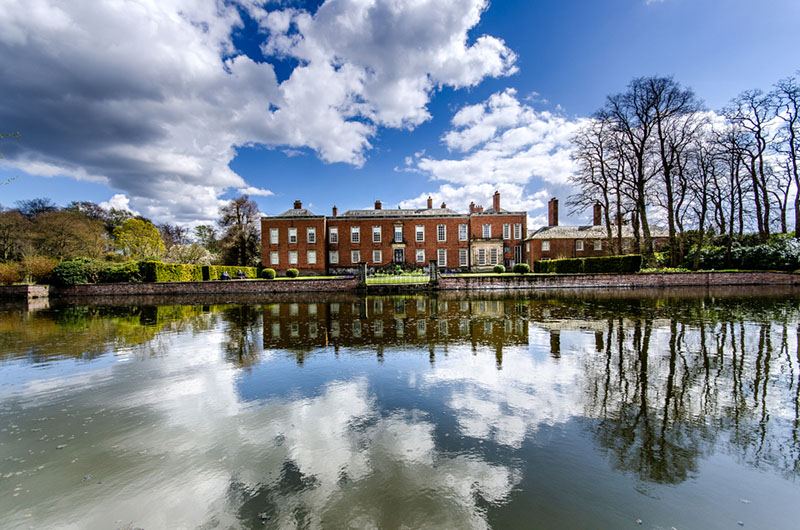 Dunham Massey
Approximately a 40-minute drive away from Manchester Centre, Dunham Massey in Altrincham is more than worth a visit. There is a sprawling 300 acres of rural and impressive parkland to discover, including the park with resident fallow deer. The park has an 18th-century house, a stunning Winter Garden, and a relatively flat walk, up to 10 miles if you wanted to complete a decent circular trail. After your walk, you can stop at the cafe or Stables Restaurant to replenish your energy levels!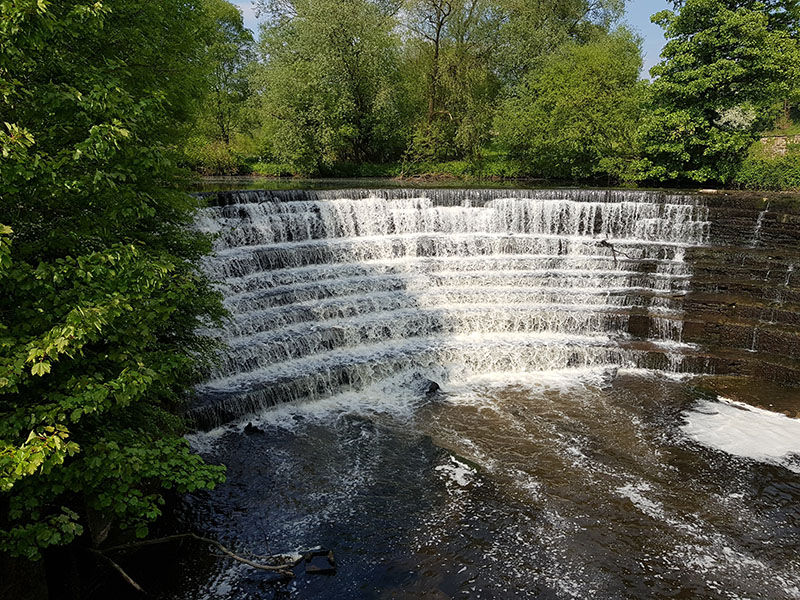 Etherow Country Park
In the small village of Compstall, Stockport is this gem of a reserve. As one of England's first country parks, it has now grown to over 200 acres and has plenty to offer everyone. The walk around the lake and along the River Etherow – the source of the old mill pond – you can take in the huge lake and the weir at the opposite end. Just off the beaten track is a fairy grotto if you can find it! There is an on-site cafe where you can stop for refreshments. This is a walk that can be done by anyone.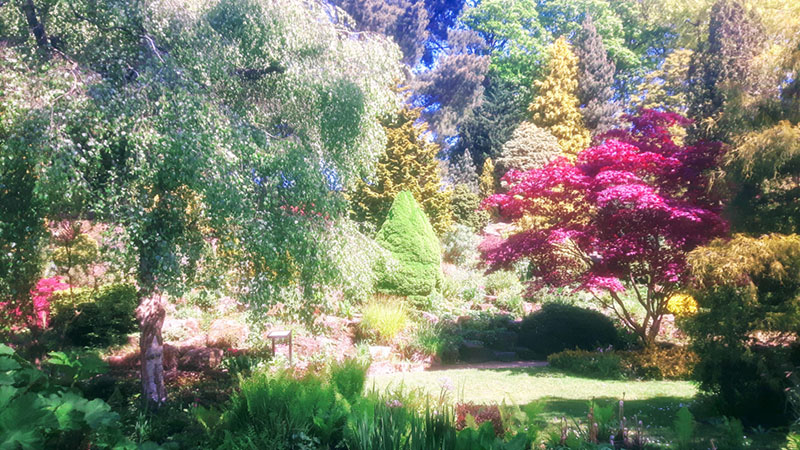 Fletcher Moss and Botanical Gardens
Just outside of Manchester centre, in Didsbury is the stunning Fletcher Moss Park. The area boasts stunning botanical gardens, rock gardens in their own microclimate and it is also a wildlife haven. There are small waterfalls, beautiful ornamental shrubs and you can enjoy a lovely stroll alongside the River Mersey. The park is extremely well maintained and has held a Green Flag Award for 21 years. The cafe boasts a variety of exceptional sandwiches and wraps for carnivores and vegans alike.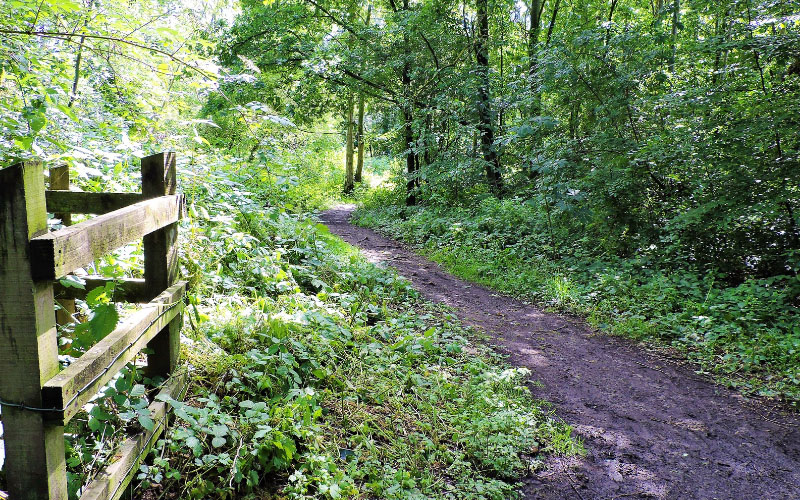 Lovers' Alley Trail
Set in Tameside, incorporating Tame Valley and Peak Forest Canal, the 2 mile circular walk is nicely sedentary but does have cobbles and stiles so be aware. Wandering along the trail, you pass warehouses and old mills, where packhorses laden with coal from the pits once traversed the route to load up boats on the canal. There is beautiful woodland and farmland and all within easy reach of Hyde town centre.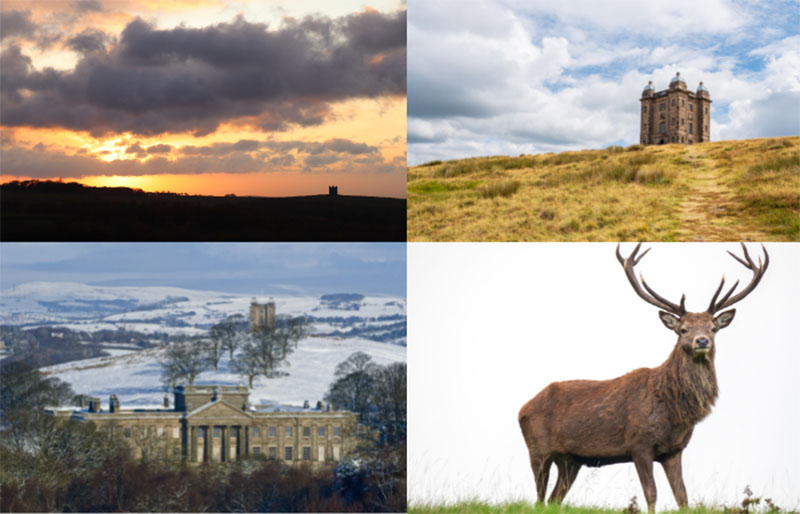 Lyme Park
Lyme Park is a very well-known and popular area to visit with various walking trails to be had. The estate was first noted in 1346 and the mansion house on the grounds is a Grade I listed building. The Cage, a Grade II listed building, was once a hunting lodge and had even housed prisoners at one point. The deer park has also been long established and the history of this area is plentiful and fascinating. Your walk can be as long as you want to make it, with 1,400 acres to roam.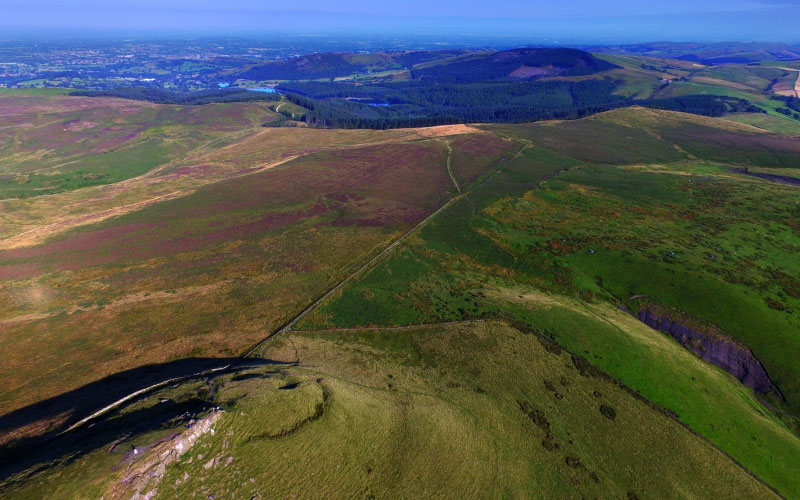 Macclesfield Forest
Part of the Peak District National Forest, you have plenty of trails to choose from here, from a gentle 1km, to a more pressing 9km walk. With views from the 2 highest points in Cheshire, Shining Tor, and Cheshire Matterhorn, you'll not be disappointed. You may catch a glimpse of the resident red deer, badgers, weasels, and having the largest heronry in the Peak District, it is likely you'll catch a sighting of a heron.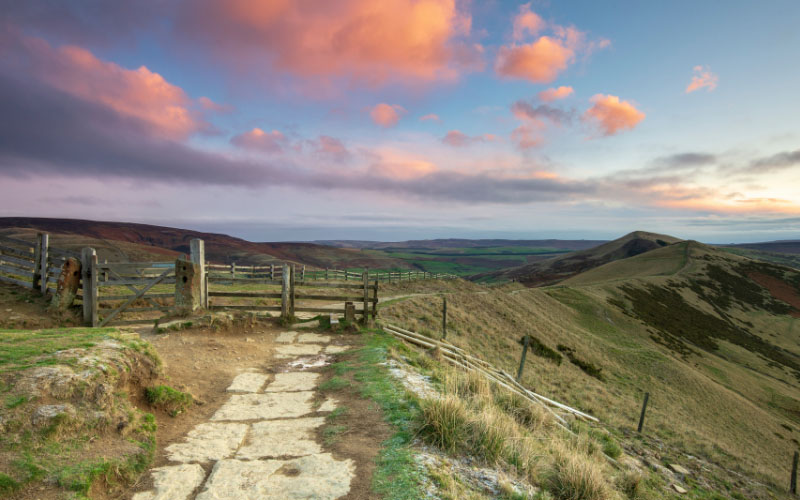 Mam Tor
The Mother Hill aka Mam Tor is one of the most popular ridge walks in the UK. Although the peak is only 550m from the National Trust car park, it can be rather steep. You can enjoy the shorter 5km walk or level up to the 15.5km walk if you feel energetic. The dramatic views from the top are unparalleled, with 360 degrees of the surrounding beauty. It is advisable to wear decent footwear here, particularly if it is wet.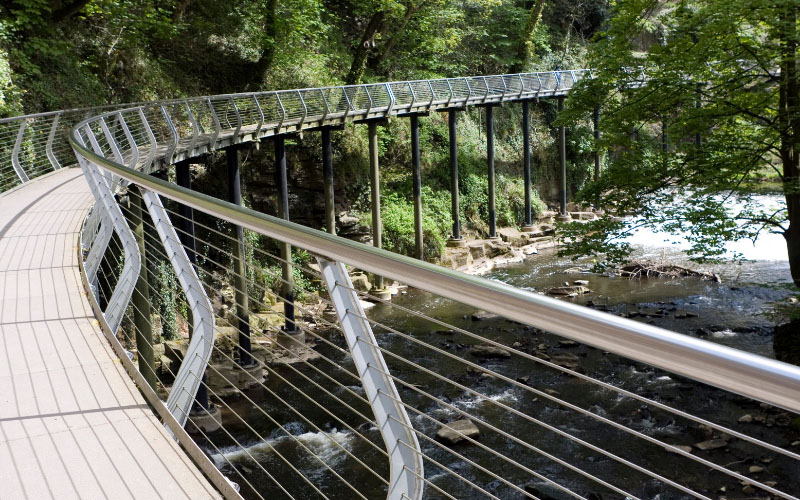 Millennium Walkway, New Mills
A hidden gem, in the middle of New Mills. The walk is an easy one, taking in the rich history of the area such as the meeting of Rivers Goyt and Sett, whose power was harnessed for the mills over the last couple of centuries. The 175-yard Millennium Walkway is a great piece of architecture, connecting The Torrs and Goytside Way, over the river and above a huge weir. The area is steeped in rich history with a great cafe – the Shrub Club.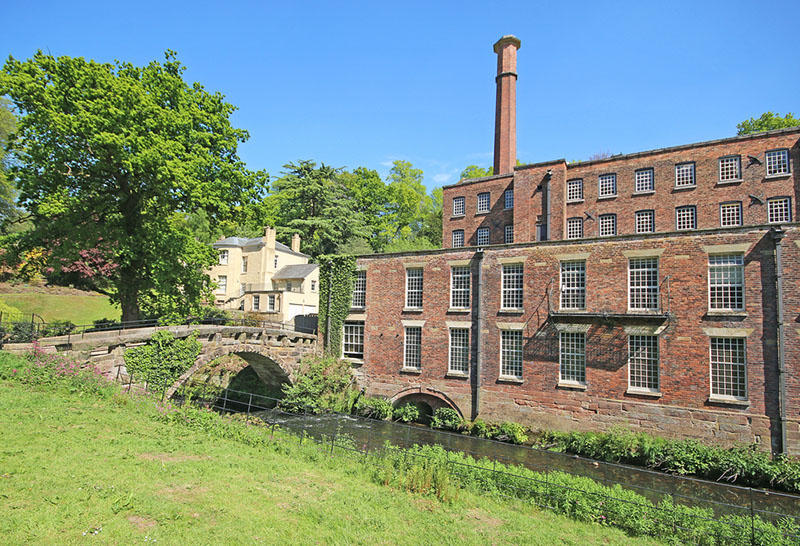 Quarry Bank, Styal
Quarry Bank is a tremendous example of a working mill, with a perfect blend of nature and history. By the River Bollin, the park is home to an Apprentice House, Mill Owner's House, cafe, and restaurant, and volunteers with extensive knowledge of its history. The gardens are beautiful at any time of year and the tranquil woodland is ideal for a romantic stroll.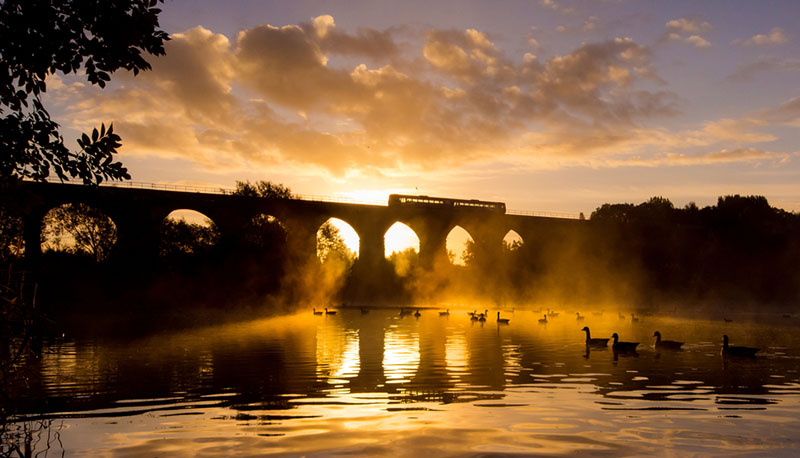 Reddish Vale Country Park
One of the largest and most diverse parks in the middle of urban Stockport, this park is a favourite of many. Boasting a 17 arch viaduct, ponds, and woodland, there are plenty of trails to meander along. Thankfully, the few boggy areas have hindered building development over the years, keeping an area of wildlife, including kingfishers and sand martins, and meadows free to be enjoyed by anyone.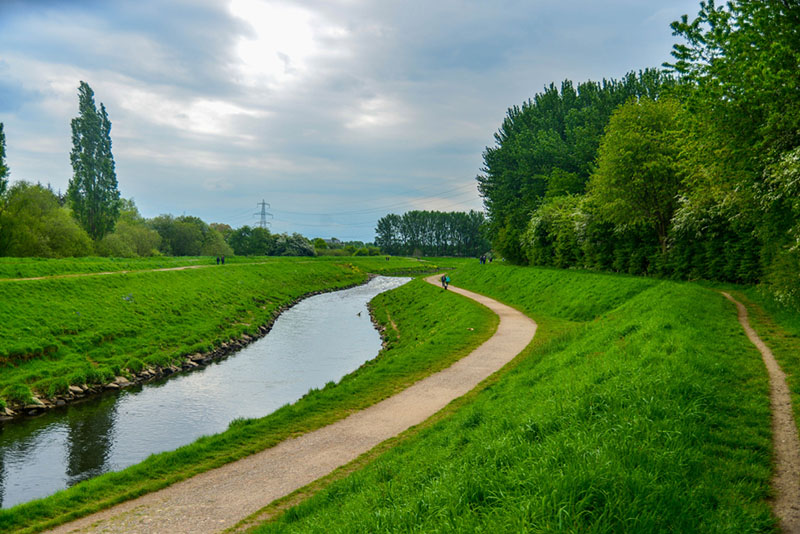 Sale Water Park
Located south of the city, the water park is home to a variety of activities. From walking around the lake or along the River Mersey, through woodland, or partaking in the watersports, there is plenty to do and see. The Boathouse restaurant serves refreshments, lunch, and dinner, where you can sit and people watch. You can link your walk up to Chorlton Water Park if you fancy a longer jaunt.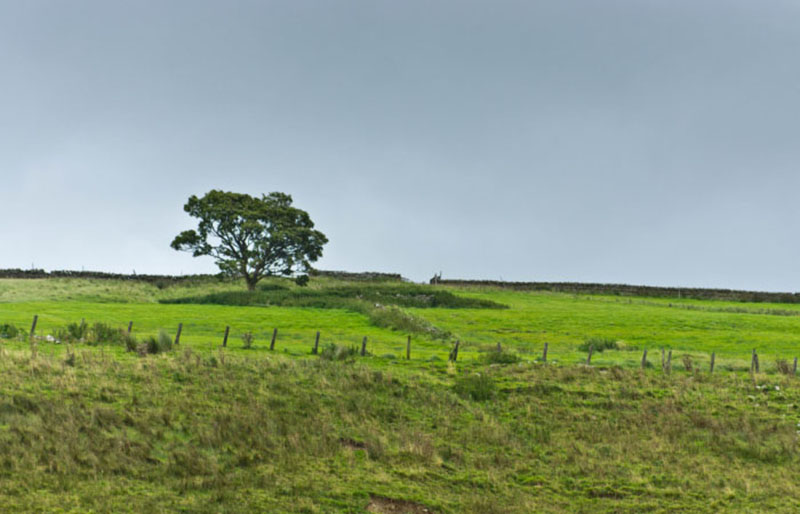 Trans Pennine Trail
This trail is not your average walk. Linking the Irish and North Seas, the total length of it is 215 miles long. The beauty of this route is that you can break it into different days out, depending on how far you want to go. The majority of the walk is level, so it is ideal for most and is 70% traffic-free.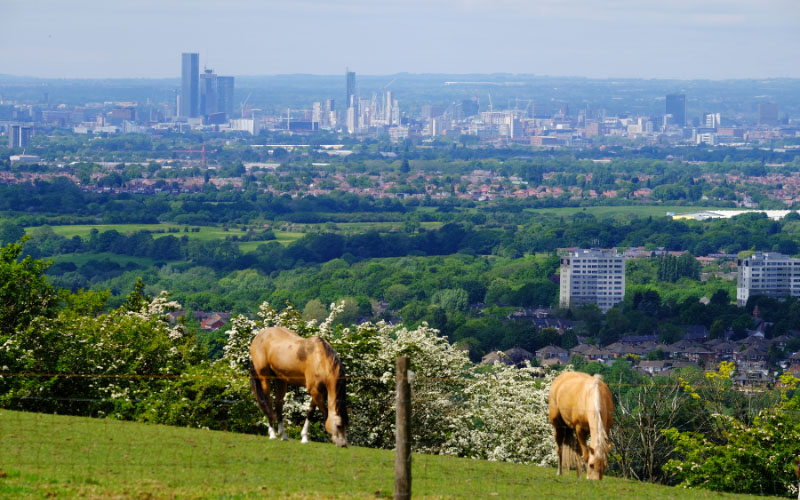 Werneth Low Country Park
This country park extends for over 200 acres across the hills of Werneth Low. With barely rivalled views, which look so different from day to night, this is a perfect spot for a walk. Absorb the Cheshire plains, Pennines and on a clear day, the hint of Welsh mountains. Pathways are well surfaced, and you can enjoy a picnic and simply breathe in the air and relish the tranquillity.
As with any date, meeting someone new, please exercise caution. Enjoying a stroll around your local park could be a great idea with other people being around. Keep your phone to hand and consider installing a tracking app so that loved ones can see where you are.