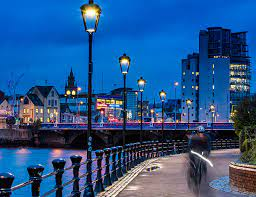 For the more laid-back romantics, a walk along the River Lagan and canal route is just perfect. There are landmarks and an abundance of outstanding beauty to see, plenty of wildlife and a stop, or two, at a pub to refresh. You can make the walk along the Lagan Towpath as long as you like (up to 11 miles), taking in the city centre too if you wish.
For a brisk hike, with rewarding panoramic scenery, Cave Hill Country Park is a great bet. The park gets its name from the five caves on the side of the cliffs. Although a moderate level of fitness is required to reach the top, the views across Belfast and the sea are stunning once you have traversed the various paths and trails.
There is a much shorter and sedate walk that takes in the gardens around Belfast Castle. You can picnic in any of the picnic areas. Make The Observatory a 'must-visit' on your list. On the 23rd floor of the Grand Hotel, the cocktails and panoramic scenery add more than a touch of romance with a wow-factor.
Kelly's Cellars on Bank Street offers Guinness, traditional Irish stew, live music and open fires for those wanting a cosy, homely feel.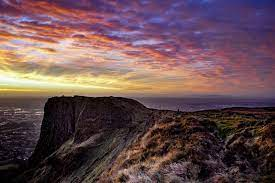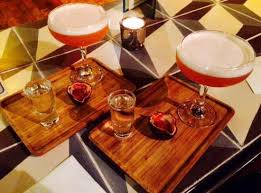 Sweet Afton situated on Brunswick Street in Belfast's Linen Quarter covers all bases – award-winning gastropub and bar and live music. Perfect for couples looking for a relaxing atmosphere with delicious food. Hadskis restaurant, on Donegall Street, has a fantastic reputation for its changing daily menu and specials, perfect for that 'something different' vibe.
Mourne Seafood Bar is a highly recommended eaterie, on Bank Street, to sample the freshest hand-selected shellfish to wow your date.
Turkey Street Food has gathered some fantastic reviews regarding their fresh and authentic meals and homemade breads. Their Facebook page says it all, with rave reviews being a constant theme.
Enjoy a fabulous evening date and why not compare your Notty Social Media Scores if you feel nervous?
Belfast is also home to the Grand Opera House, the Comedy Club and MAC (Metropolitan Arts Centre) all offering a vast array of shows. Ensure you know which COVID-19 restrictions may be in place in the current situation.
For those interested in a little history, both Crumlin Road Gaol and the Titanic Museum are a must to visit and will give you plenty to chat about.
If you are both animal lovers and want to see how conservation efforts are working, pay a visit to Belfast Zoo. From goats to guinea pigs, Barbary lions to sea lions and elephants and reptiles, there is so much to see. Stop to refresh at the cafe, restaurant or tea rooms or take your own picnic and cosy up on a blanket.
If you fancy a date with a difference, pay a visit to Giant's Causeway. At an approximate 60 mile drive from Belfast City, you reach the UNESCO World Heritage Site Giant's Causeway. With 40,000 interlocking basalt columns, the site is an important part of the Earth's development.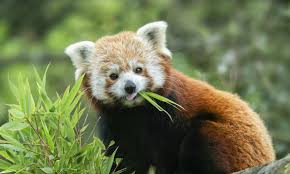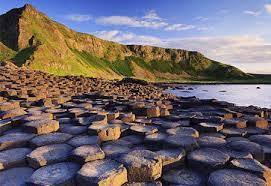 There are three trails to choose from, requiring differing levels of fitness.
The BlueTrail is approximately a 25-minute walk and takes you directly to the stones and is an easy walk.
The Red Trail takes you along the cliff tops and can last for 30 minutes to 90 minutes. You may be lucky enough to spot dolphins and porpoises out in the bay.
The Runkerry Trail and approximately 90 minutes and requires a moderate level of fitness. The trail takes you along the cliff tops with views of the stones and even Scotland.
If you fancy bonding and teamwork, and you both happen to be Game of Thrones fans, then Belfast has the perfect date night! 'GoT To Escape' is Belfast's unique Game of Thrones Escape Room. Heroic date night fun!
It goes without saying that there is so much more to do in this beautiful, historic city, all waiting for your next few dates.