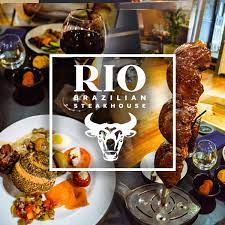 For a great dinner date, book a table at Rio Brazilian Steakhouse. This restaurant has already garnered rave reviews, and for a good reason. The staff are attentive, welcoming and knowledgable. You can choose whichever meat you would like coked by the specially trained chefs, and the salad bar has a great range of food. The cocktails are second to none, which, combined with a lively atmosphere, makes for a fantastic date.
Pizza Punks are well known for their delicious wood-fired pizzas. Including vegetarian and vegan options, starters and wings, the menu is diverse (you can choose from over 50 toppings), and you can opt for cocktails or craft beers to wash it down. You'll get to listen to a decent playlist while you're there too, be prepared to get fired up for the rest of the night.
The city's Jesmond area also has some nice bars and restaurants worth visiting and is also home to the beautiful area known as Jesmond Dene. This beautiful park has romantic woodland walks, in a narrow valley, following the Ouseburn River, with quaint waterfalls. If you are lucky, you may get to spot a kingfisher or even a red squirrel! Grab a snack at the on-site cafe and, if you are animal lovers, pay a visit to Pet's Corner to see the pigs, goats and alpacas and more!