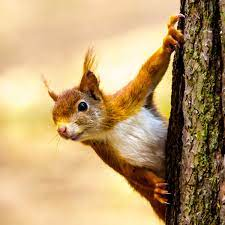 Mersey Ferries run trips along the River Mersey and they also offer an alternative – Manchester Ship Canal Cruises. Why not feel the wind in your hair and cosy up together whilst cruising along and seeing the sights?
If you like being near the water, then just outside of Liverpool you have Formby. There is a Red Squirrel Reserve where you are quite likely to meet one of them during your woodland walk. There are a couple of picnic areas along the route and you can head to the beautiful sand dunes and beach too.
Crosby beach is another stunning beach, with a permanent sculpture set called 'Another Place' by Antony Gormley. This consists of 100 cast-iron life-size sculptures, of the artist's own body, dispersed over three kilometres of the coast looking out to sea. The walk along the beach encapsulates panoramic views of the Wirral and North Wales.
Back inland, Liverpool One is one of the top places to shop in the UK. Home to over 170 shops, restaurants and bars, you'll want for nothing, with shops to suit every budget. You could make a date last a full day and into the evening here by shopping, grabbing a quick bite together and paying a visit to the cinema.